Partnered with Standard Chartered Bank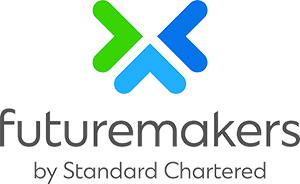 Welcome to our programme dedicated to empowering
women-led organisations in Malaysia.
We are committed to providing the resources and support necessary for female entrepreneurs to succeed in the competitive industry. This programme includes webinars, bootcamp, and a personalised mentorship to help women-led teams build their business acumen and thrive.

Collective organisational performance

Build technological and digital capabilities within your organisation

Enhance communication strategies to increase stakeholder engagement

Improve expertise on core business operations
This comprehensive accelerator programme offered by our well-established organisation will span over seven (7) months, delivering hands-on learning experiences and workshops focused on crucial areas like business strategy, financial management, and marketing. In addition, our programme will provide a seed funding of USD 20,000 to all top 5 winners of the programme, offering the essential capital to transform your innovative concepts into tangible achievements.

However, our support doesn't end there!
Our dedicated mentorship programme matches each team with experienced mentors who can provide guidance, advice, and support every step of the way. Our mentors are successful entrepreneurs and industry experts who are committed to helping the next generation of female leaders succeed.
Join us in our mission to support and empower women-led tech-based solutions for organisations in Malaysia. Take your organisation to the next level and become a part of our programme. We believe that every woman has the potential to be a successful entrepreneur, and we are here to help you achieve your dreams!
Apply now to gain the skills, knowledge, and support needed to succeed in building a successful business. Let's make a difference together.
Take control of your future.

Apply now and let us help you break through barriers and fund your own successful business!
Programme Journey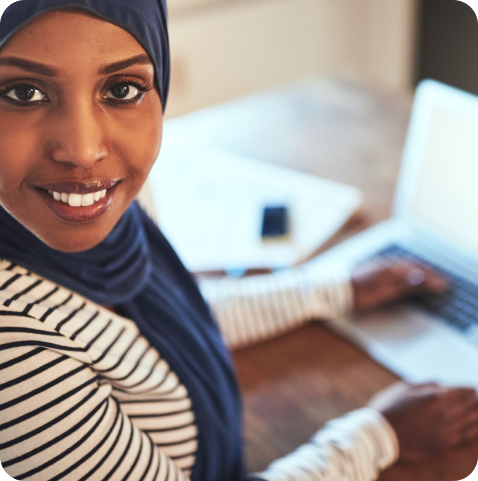 Phase 1
October 2023
Webinar Series

We are hosting four (4) programme outreach webinars targeted at women entrepreneurs, covering topics such as business planning, marketing strategies, and financial management, with a target of 250 participants. Through these webinars, participants can connect with other like-minded women, gain valuable insights, and create a supportive community of women entrepreneurs. The goal is to provide a valuable platform for aspiring female business owners to prepare for the women entrepreneurship programme and succeed in the competitive world of business.
Webinar 1: 4 Oct
Webinar 2: 11 Oct
Webinar 3: 18 Oct
Webinar 4: 25 Oct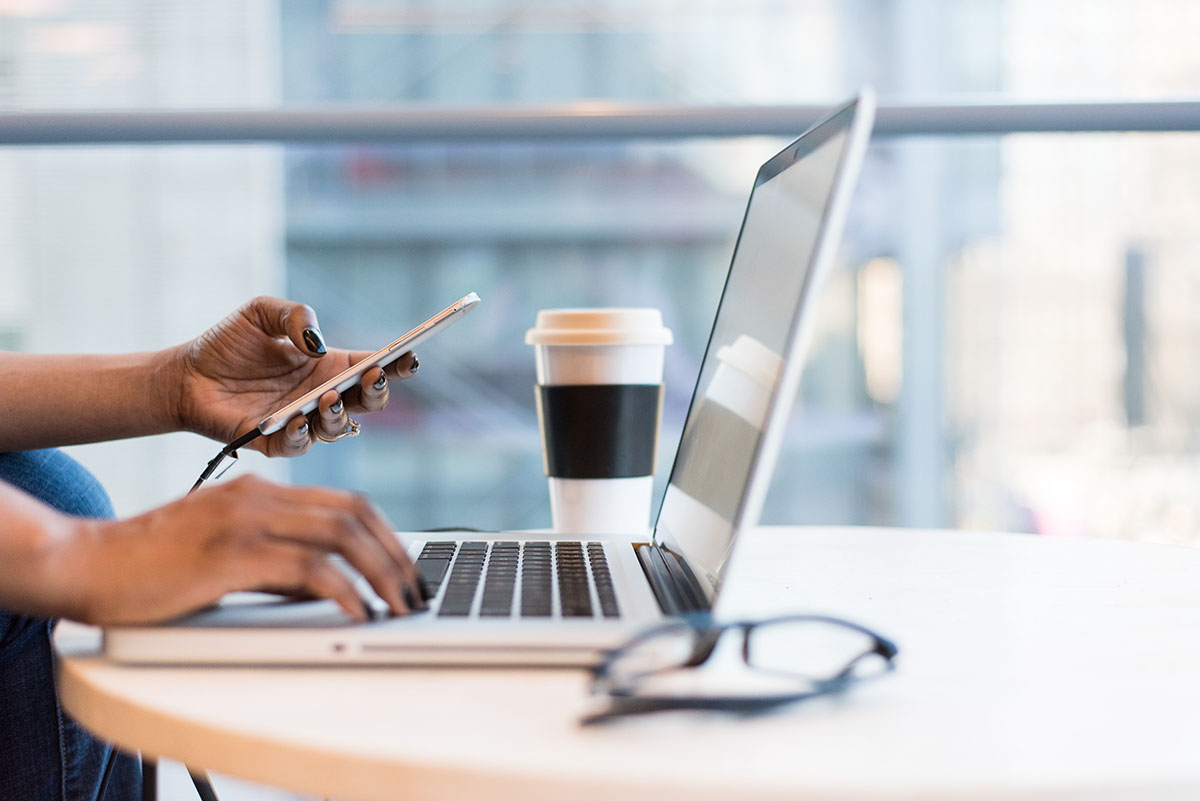 Phase 2
October 2023
Concept Note Submission
Participants will be required to showcase their innovative ideas and demonstrate why their organisation deserves a spot among the top twenty (20) after attending the webinars in Phase 1. In your concept note, your vision, mission and how your organisation aligns with the goals of the Women in Entrepreneurship (WiE) programme are outlined. Highlight the unique values your organisation brings to the table and how you plan to make a positive impact in the tech-solution based ecosystem. Scheduled online assistance will be provided.
Concept Notes Deadline: 30 Oct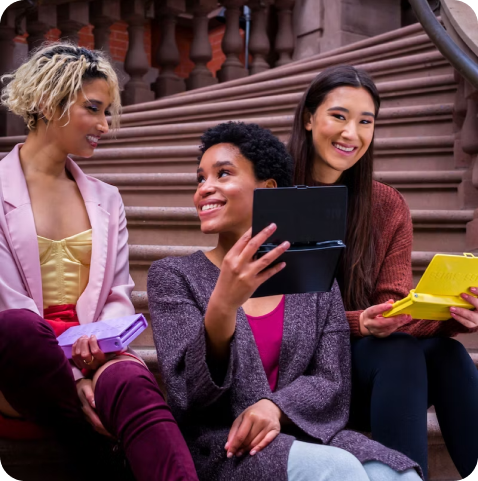 Phase 3
December 2023
Virtual Bootcamp
The top twenty (20) women-led, shortlisted organisations will be onboarded into the entrepreneurship programme and provided with personalised support and guidance. Participants will be required to create and run their own marketing campaigns to gain public votes, with those receiving the highest votes to be provided with additional support and resources. This initiative aims to provide a platform for women-led organisations to showcase their potential, increase visibility, generate buzz, and gain the support they need to succeed.
Virtual Bootcamp: 2 Dec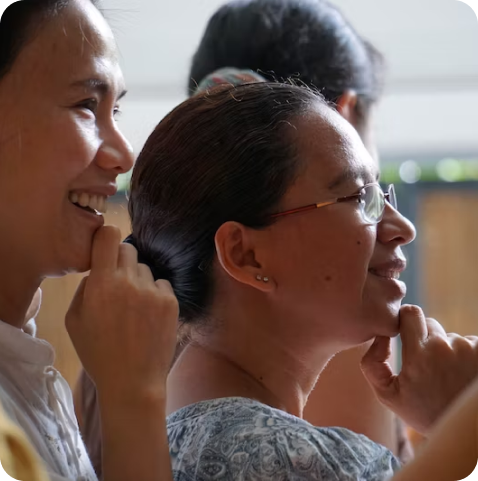 Phase 4
January 2024
2-Day In-Person Bootcamp
The bootcamp will cover a range of core learning modules, including business strategy, marketing, financial management, team building, and pitching skills. Participants will learn practical skills and strategies to help them build and grow their businesses, and will have the opportunity to network with other entrepreneurs and mentors.
Our aim with this bootcamp is to provide a supportive and engaging learning environment for the organisations, where they can gain new skills, share their experiences, and connect with other like-minded entrepreneurs. By providing them with access to experienced mentors and experts, we hope to help them accelerate their growth and achieve their business goals.
In Person Bootcamp: 26 & 27 Jan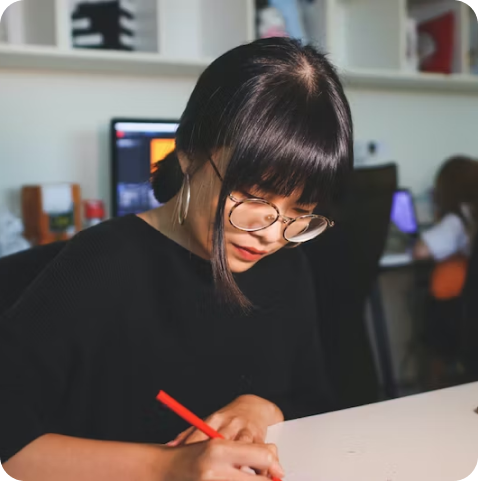 Phase 5
January 2024
Pitching Day
On the second day of the In-Person Bootcamp, the pitching session will provide a platform for the organisations to demonstrate their progress, business model, and potential to investors, mentors, and fellow entrepreneurs. We will be awarding seed funding from a pool of USD 100,000 to the top five (5) teams. These funds can be used to support the organisations' growth, hire new team members, develop new products or services, or expand into new markets.
We believe that offering seed funding is an important part of our entrepreneurship programme, as it provides tangible support to the organisations and helps to accelerate their growth. Additionally, by providing a platform for them to showcase their businesses to potential investors, we hope to help them build their networks and gain valuable exposure.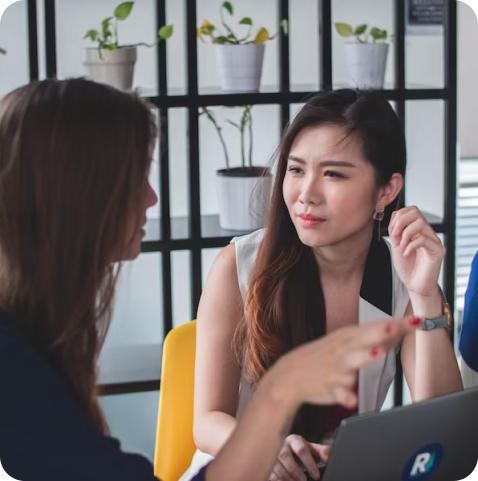 Phase 6
February 2024
Mentorship
In addition to receiving seed funding, our five (5) winning teams will embark on an exclusive 6-month mentorship with industry experts and the esteemed Mereka team. Prepare to be guided through every crucial aspect of building a successful organisation, from core business operations and technology adoption to cutting-edge marketing strategies and effective public relations.
We understand that every woman's journey is unique, which is why our mentorship plan is tailored to suit your individual needs. This personalised approach ensures that your organisation not only scales new heights but also empowers you to become a confident and capable leader.
Join us now and seize the opportunity to supercharge your entrepreneurial dreams. Let's pave the way for a future where women excel in the world of business and create sustainable, impactful ventures together!
Programme Calendar
September
13 Sept
Drop In Office Hours begins
October
28 Oct
Drop In Office Hours ends
November
17 Nov
Top 20 Shortlisted Announcement
22 Nov & 24 Nov
Top 20 Shortlisted Welcome Session
December
January
8 Jan - 12 Jan
Internal Public Voting Judging
Programme Criteria
To qualify for participating in this extraordinary programme, applicants MUST fit the following criteria.
The founder or founding partner of the organisation MUST be women with at least 50% ownership in a registered business.
The participating organisation MUST have a minimum of 50% women participation in the founding team.
Participants MUST hold a leadership position within the organisation, or be in a position to influence organisational decisions.
The organisation MUST be able to commit at least 2 individuals (women) from the team for the entire duration of the programme.
Participants MUST demonstrate passion to grow their business and scale up.
The organisation MUST have a clear business model and proven track record.
The organisation MUST be registered with the Registrar of Society (ROS) or Registrar of Companies (ROC) or the Trustees (Incorporation) Act 1952 in Malaysia with a minimum of 1 year in operation.
Organisations that do not meet all of the above requirements are still encouraged to apply as applications will be assessed on a case-by-case basis.
Frequently Asked Questions
My organisation is not registered, can I still apply?

No. The organisation MUST be registered with the Registrar of Society (ROS) or Registrar of Companies (ROC) or the Trustees (Incorporation Act 1952 in Malaysia, with a minimum of one (1) year in operation.

My organisation is more than 3 years old, can I still apply?

Yes. The organisation MUST be registered with the Registrar of Society (ROS) or Registrar of Companies (ROC) or
the Trustees (Incorporation Act 1952 in Malaysia, with a minimum of one (1) year in operation.

My organisation is not currently in Malaysia, can I still apply?

No. The application is ONLY open for organisations that are operated and based in Malaysia.

We are a group of passionate students OR individuals, community-based organisations, can we apply for this programme?

Yes. Our programme prioritises young organisations. However, if you think your organisation can benefit from the
workshop and the bootcamp, you are welcome to apply!

We do not have a proposal yet, can we still apply for the programme?

No. One of the main eligibility criteria for organisations to participate in this programme is to have been in operation
for at least one (1) year. 

Participants or organisations MUST demonstrate passion to grow their business and scale up!

How long is the programme?

The entire duration of the programme will run over a course of seven (7) months. The programme will be conducted
across three (3) phases; Webinars, Bootcamps and Mentorship.

What does the term "Leadership Position" mean?

A founder and founding partner of a participating organisation who is a woman with at least 50% ownership in a
registered business. 

In other words, the decision maker of the organisation!

Is it necessary to have at least two (2) women represent the participating organisation for the entire duration of the programme?

Yes. This programme is designed to support women's leadership growth and professional development, as well as enhance deeper competencies in business management and technology adaptation. 

It is necessary, in order to achieve the main objective of the programme, to increase the number of women who are business owners and entrepreneurs. 

What does Tech-Based Solutions mean?

Tech-based solutions refers to a product, service, or business model that leverages technology to address a specific problem, meet a need, or create value in various industries. This involves the innovative use of digital tools, software, hardware, or data-driven processes to provide efficient, effective, and scalable solutions.

These solutions often aim to streamline operations, enhance productivity, improve user experiences, enable data-driven decision-making, optimise resource allocation, or disrupt traditional business models.

What are some examples of tech-based solutions within business models?

E-commerce Platform

Software as a Service (SaaS)

Sharing Economy Platform (Uber, Airbnb, Mereka Hub)

Subscription-based Models (Netflix, Spotify)

Data Analytics and Insights

Internet of Things (IoT) Integration

On-demand Services

What is the "Most Minimum" form of tech adoption within a business?

Cloud Computing

Project Management Tools

Customer Relationship Management (CRM) Systems

Accounting and Bookkeeping Software

Inventory Management Systems

Communication and Collaboration Tools

Workflow Automation

Data Analytics and Business Intelligence

If my business is utilising social media platforms such as TikTok, Instagram, Facebook and LinkedIn, does this make my business a tech-based company?

No. Using social media platforms such as TikTok, Instagram, Facebook and LinkedIn does not automatically classify a company as tech-based. Although these platforms rely on technology and businesses can use them for marketing and communication, merely using them does not determine whether a company is primarily driven by technology.
If you have more questions you wish to clarify, please contact us at
wie@mereka.my